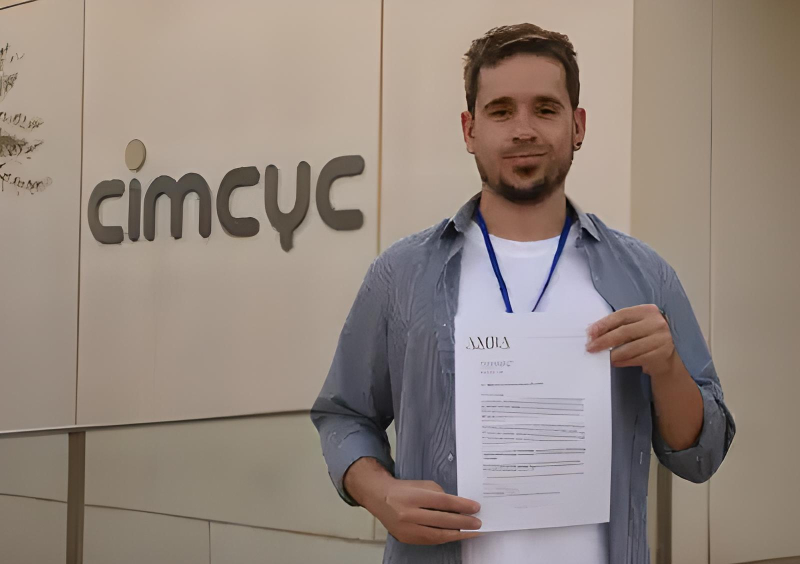 Luis Cásedas Alcaide, researcher at the Mind, Brain and Behavior Research Center (CIMCYC) and the Faculty of Psychology of the University of Granada (UGR), has received the Early Career Scientist Award (ECSA) of the American Mindfulness Research Association for best emerging researcher of 2022 in this field of research.
He is the first researcher from a Spanish university to receive this award.
The ECSA awards are given annually to researchers who, while in the early stages of their career, have demonstrated a high potential for future impact in this area of knowledge. Candidates are evaluated on the basis of their background and curriculum, with emphasis on the relevance and quality of their published scientific contributions as lead author.
Luis Cásedas Alcaide has developed his PhD during the last four years within the Cognitive Neuroscience Group of the UGR, studying the mechanisms and neurocognitive consequences linked to the practice of mindfulness meditation. "Research in mindfulness, although promising, is relatively recent, so there is still much to be studied, and also to be replicated in a rigorous way. Acknowledgments such as this are a great impetus to continue in this direction," the researcher says.
Contact:
Luis Cásedas Alcaide
Department of Experimental Psychology
Mind, Brain and Behavior Research Center (CIMCYC)
University of Granada
E-mail: luiscasedas@ugr.es