The Mind, Brain and Behavior Research Center (CIMCYC) of the University of Granada (UGR) is devoted to research excellence in Psychology and related scientific fields.
We host scientists motivated by the study of the brain and mind, and also individual, group and social behavior, using both classic and innovative methodologies. The CIMCYC is an environment of training and professional development for more than 250 people, who work in collaboration with other regional, national and international researchers.
Facilities
The CIMCYC is house of a Magnetic Resonance Unit, which can be used by all research staff (complying with the Unit's requirements and regulations). The scanner is a Siemens Prisma 3T, and is equipped with instruments for audio presentation and video projection (via mirror or 3D glasses), recording of participants' responses, as well as simultaneous recording of EEG/fMRI and eye movements.
In addition to MRI, the CIMCYC has a wide range of equipment for EEG recording (Brain Vision, EGI and Neuroscan), for brain stimulation (Transcranial Magnetic Stimulation and low intensity electrical stimulation), for recording eye activity (Eyelink, Facelab, Tobi) and for recording peripheral physiological signals, as well as tests and questionnaires. The quality of the EEG signal is guaranteed by 35 electrically protected rooms. In addition to these, the centre has a further 200 data collection cubicles. Together, this equipment is essential for obtaining a complete picture of behavior, cognition and brain function.
The center also has multiple offices, meeting rooms and socialising spaces for doctoral students, postdoctoral researchers and visitors.
About the Center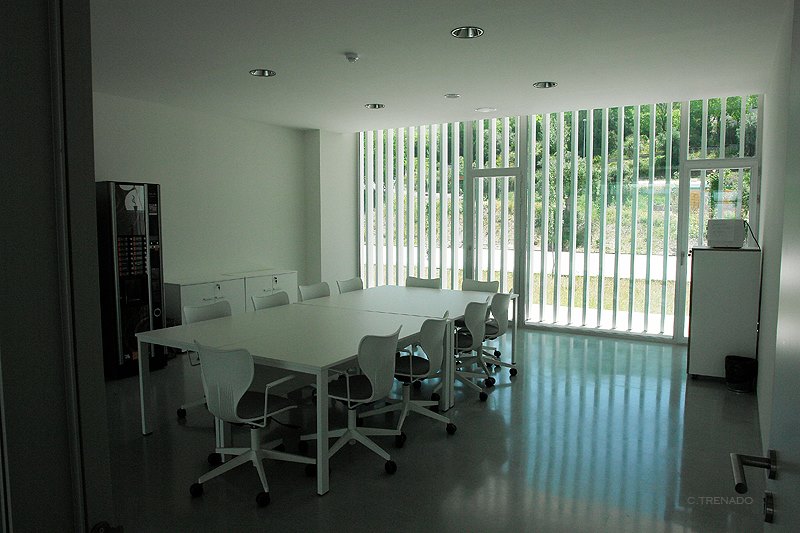 The Mind, Brain and Behavior Research Center (CIMCYC) opened its doors in 2013, when a core group of scientific staff from the Faculty of Psychology moved their equipment to a brand new building within the Cartuja Campus of the University of Granada (near the baroque Cartuja Monastery of Granada).
This was made possible after obtaining a grant from the European Union (EU) ERDF funds, which made the construction of the building and the acquisition of furniture possible. With the addition of further European funding, also from ERDF funds, a Magnetic Resonance Imaging machine was installed. Subsequent funding, from national and regional sources, has expanded the shared equipment available to all CIMCYC members.