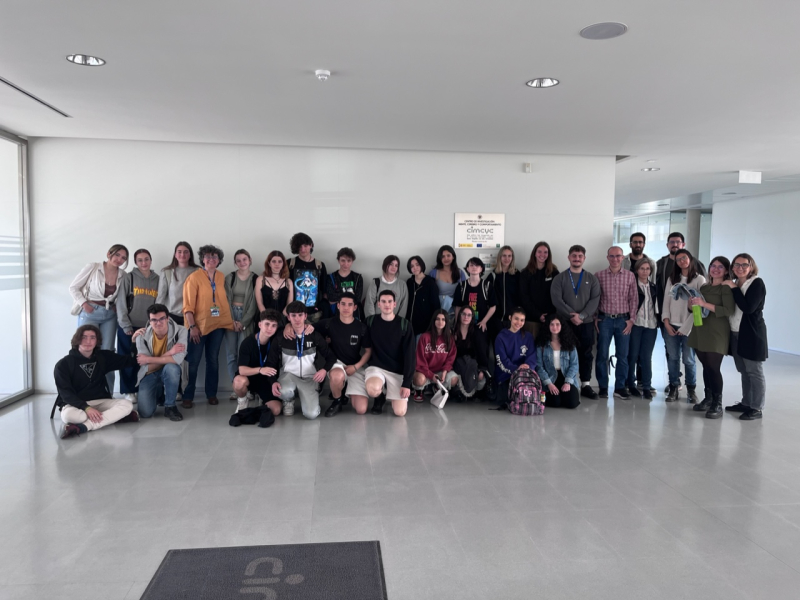 Visit of I.E.S. Pedro Soto de Rojas to CIMCYC
On the morning of March 28th we received at CIMCYC students of the Psychology course of the 2nd year of Bachillerato of the I.E.S. Pedro Soto de Rojas, Granada.
The visit began with a welcoming speech by the director of the center, María Ruz, after which the students were divided into groups to visit 4 laboratories of the center. They participated in the following activities:
Transcranial Magnetic Stimulation and neuroimaging - Lab 22 (Responsible: Ana Chica and Joaquín).
The developing brain - Lab 24 (Responsible: Charo Rueda)
Memory and TDS Lab - Lab 12 (Principal Investigator: Marta Rivera)
Social Lab: The Unequal Race of Life - Lab 15 (Coordinators: Rosa Rodríguez and Efraín García)
To end the visit, researchers from the center Ana P. Palenciano, Carlos González, Chema G. Peñalver and Blanca Aguado presented the workshop "A journey of mental illusions", where they learned about some of the tricks our brain uses to perceive reality.
Thank you very much to all of you for organizing and participating in this outreach activity and bringing our work closer to society!